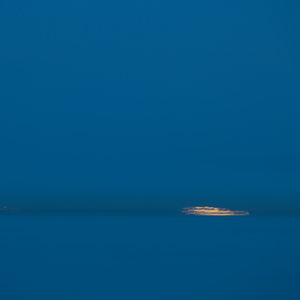 Ship No.7
By Vendor
Single edition photograph


Richard Taylor-Jones
2023

Archival pigment ink print on paper
50 x 50cm
Single edition
Conservation framed 

Taylor-Jones' 'Ships in The Night' series features long exposure photographs of vessels passing through the Straights of Dover in English Channel, the busiest shipping route in the world. The works highlight the importance of ships to our everyday lives. What have you used today that arrived here by ship? Your car, your shoes, the screen you're reading this on right now? They probably all came here by ship. These single edition photographs are a striking reminder of how little we know of the ships and the effect they have on our lives. 
Sale price

$1,023.96

Regular price
Payment by instalment
Make it easier to have that piece of work that simply must hang on your wall.
We offer a simple scheme that allows you to buy art now and not miss out on that one thing you so desperately want.
Make a 20% deposit and then pay the remaining amount off over 12 months by direct debit. Not only does this mean you won't lose that unique piece of art to another buyer - but it will also protect you against the artist's prices going up whilst you try and save to buy it.
Adding artwork to your order
Use left/right arrows to navigate the slideshow or swipe left/right if using a mobile device