Carol Robertson - New Exhibition
Carol Robertson
New Exhibition 
10th June - 8th July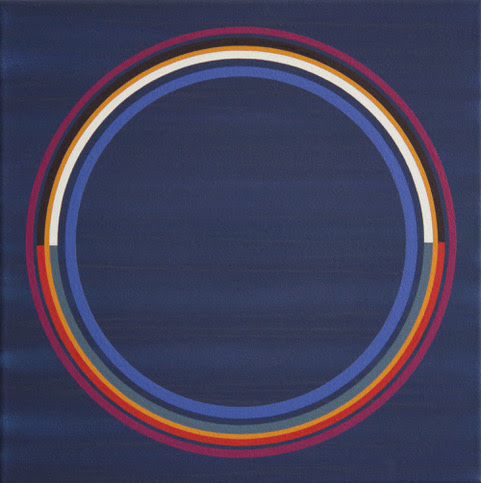 Star Time, oil on canvas, 45 x 45cm
Please join us for the show launch at 6pm on 10th June.

I have a real love hate relationship with social media. It can show the best and worst of humanity, but on this occasion I am very pleased it exists because without it, we wouldn't have such a hugely respected name as Carol Robertson coming to show at Taylor-Jones and Son. 

Carol is represented internationally by Flowers Gallery in London and New York and has exhibited everywhere from Sweden to the Texas. She has been a Research Fellow at Cardiff University and artist in residence at Kunstgarten in Graz, Austria amongst many other achievements. I first came across her work on Instagram about 4 years ago.
 
          Mind's Eye, 2019, oil on canvas, 69 x 69cm
I must admit that when I followed her I wasn't quite sure of who I was following - I just saw an image I liked and gave the account a follow. I was followed back and as Carol and I learnt more of each other's work we realised they were about the same thing, the basic elements of the natural world. The sun, the moon and the stars. From then on, over the last few years, Carol and I have always enjoyed each others work appearing on our time line and now this online appreciation has hit the real world.

I am so pleased to be able to say that we are having an exhibition of Carol Robertson's work at Taylor-Jones & Son.
Visiting Carol Robertson's studio to select work to for the show.....
This is big news for Deal and it continues to show our commitment as a gallery to bringing you the very best artists working both locally and internationally. This is going to be a  must see show. 

The launch will be at 6pm on the 10th June and of course we would love you to join Carol and us for it. We have a pre-show e-catalogue available so you can learn more about the exhibition and secure works in advance should you wish. 

I look forward to welcoming you for this in a couple of weeks time and in the mean time, do give Carol a follow on Instagram, you won't regret it. 

Richard